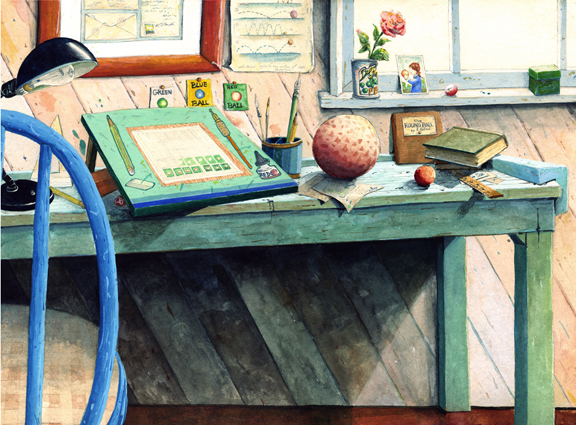 Above: Watercolor by C.T. Chew shows Edwin Diggs's Red Ball Desk
as he was executing his now famous Red Ball Stamps.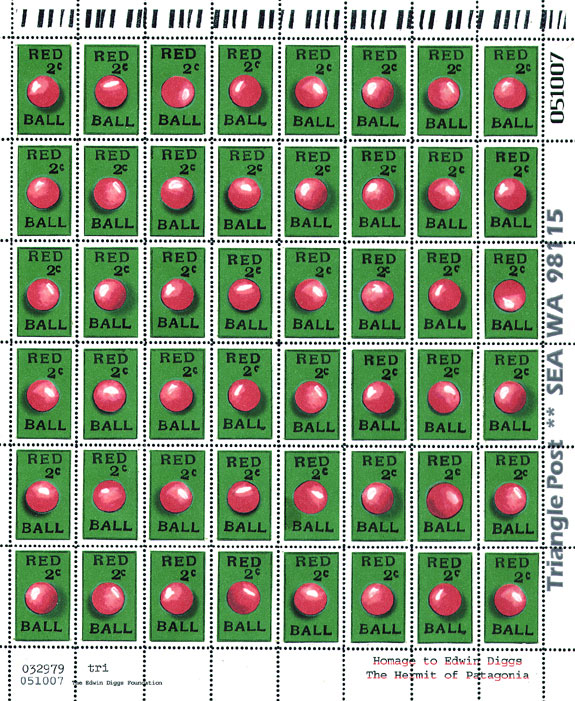 Edwin Diggs: Red Ball Stamps
11"H x 8.5"W, Ink on Paper, 1979
Recreation by Chew 2005

C.T. Chew: Red Ball Desk
11.5"H x 16"W, Giclee Print on Paper,
Edition of 20, 2005
Check it out: The Story of Edwin R. Diggs, "The Hermit of Patagonia"