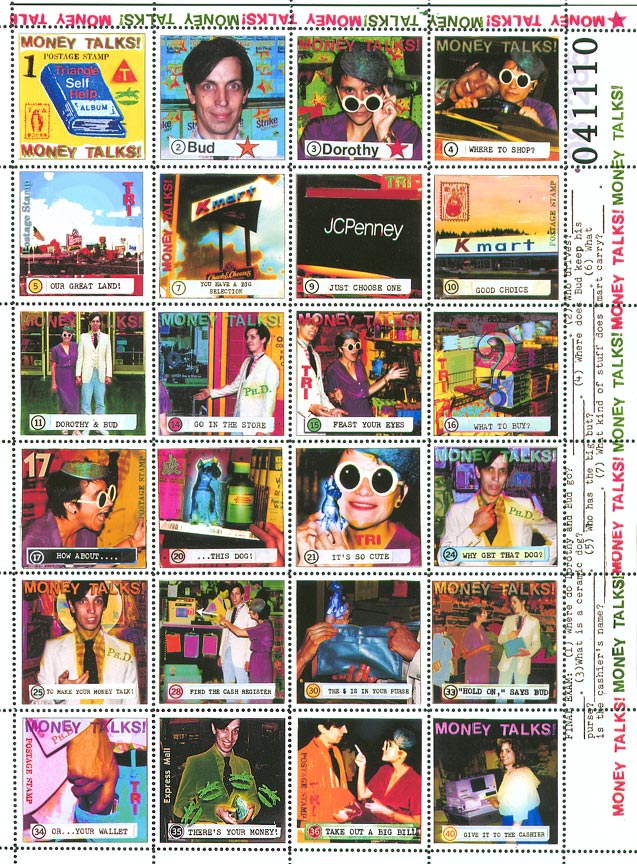 C. T. Chew: Money Talks
Giclée Stamps on Paper, Audio CD, 14.5"H x 9.5"W, 1985/2004.
I wrote the radio play Money Talks in 1985 and made a sheet of stamps to go along with it. I never liked the stamps--they were mostly yellow and dark magenta (well, all I had was a yellow marking pen at the time!). In September of 2004 I decided to rework the sheet and remaster the CD. It is now vastly improved!
Listen to: Money Talks (.mp3)
Stamp Details:
Now that I have your attention, here is the ordering sheet for the
expansive Triangle Self Help Library: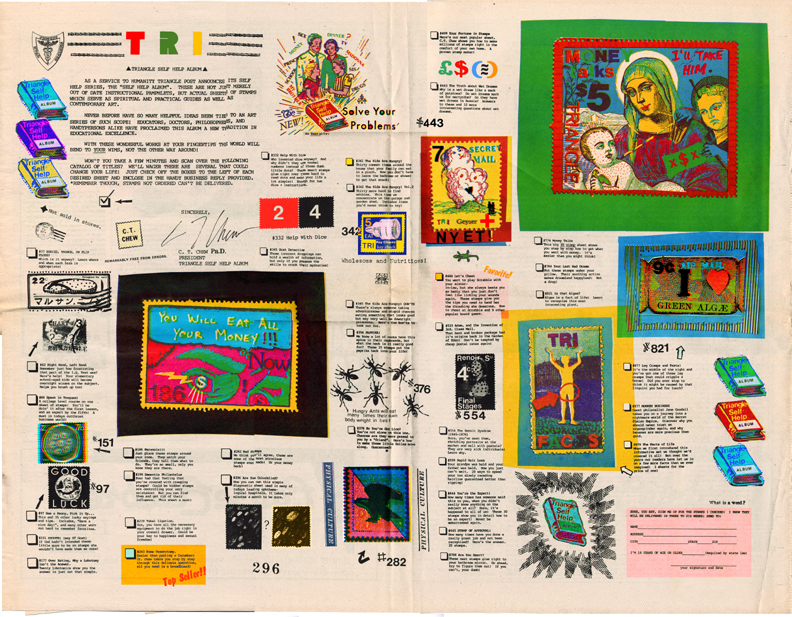 Detail: