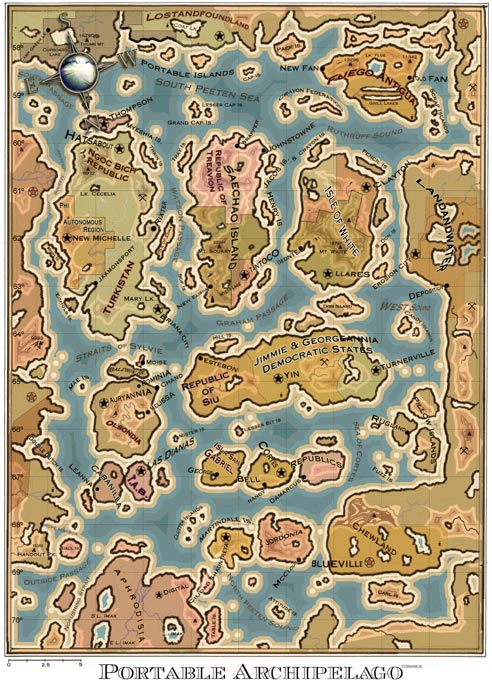 C.T. Chew: The Portable 10 Archipelago
Giclée Print on Paper, Edition 25, 15"H x 10.5"W, 2001
This is a map of the classroom I taught 4th and 5th grades in for three years.
It was a wooden portable with an ancient oil heater in the corner which I
had to light each morning. More pictures below: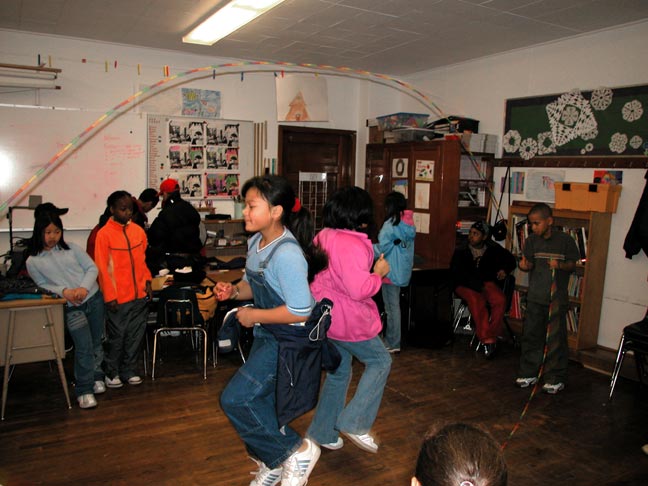 Enjoying indoor time during a rainyday recess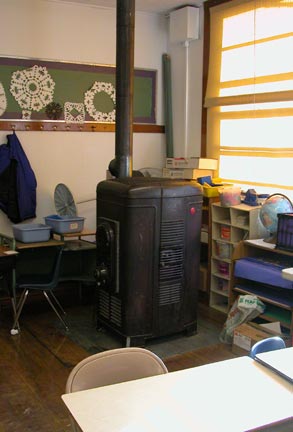 Our ancient oil heater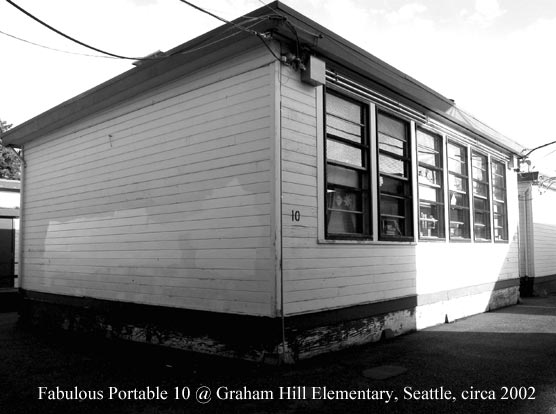 In 2004 Portable 10 was demolished and 5th grade classes moved into a beautiful new building!