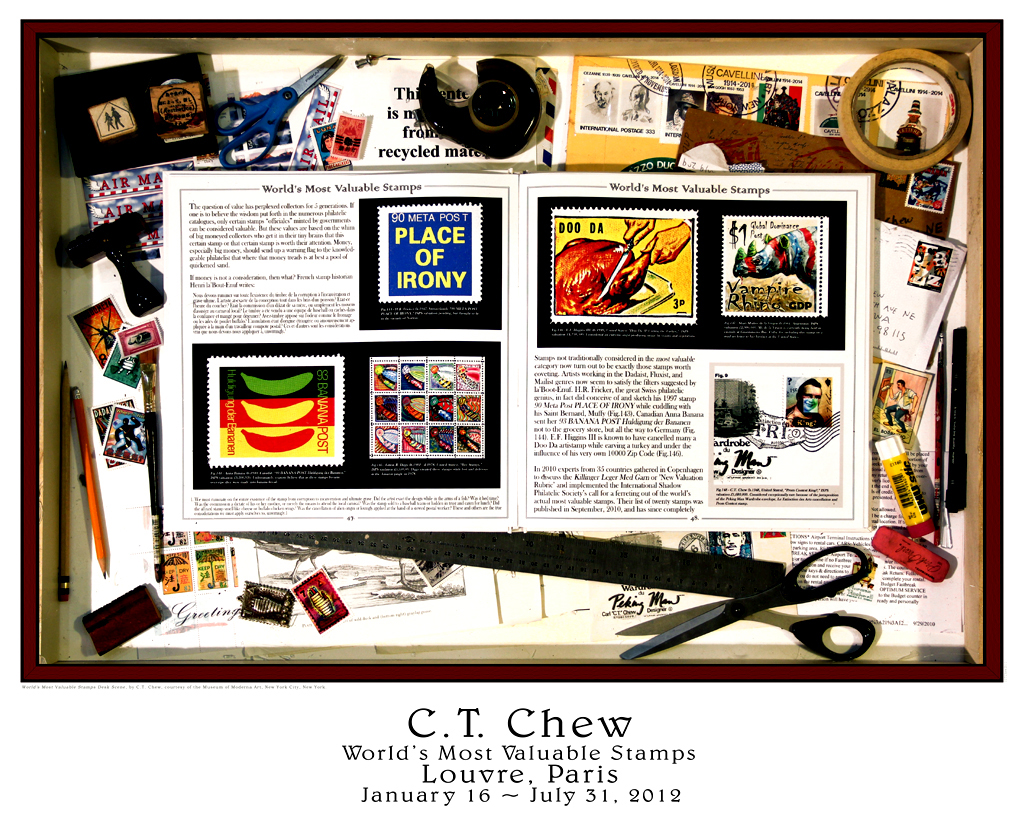 World's most Valuable Stamps
Ink on Paper (Offset Lithograph),
27"H x 34"W, 2011
Artwork shows a display case courtesy of the Museum of Moderna Art in NYC. Book, "C.T. Chew On Stamps,"
open to chapter on valuable stamps. Details: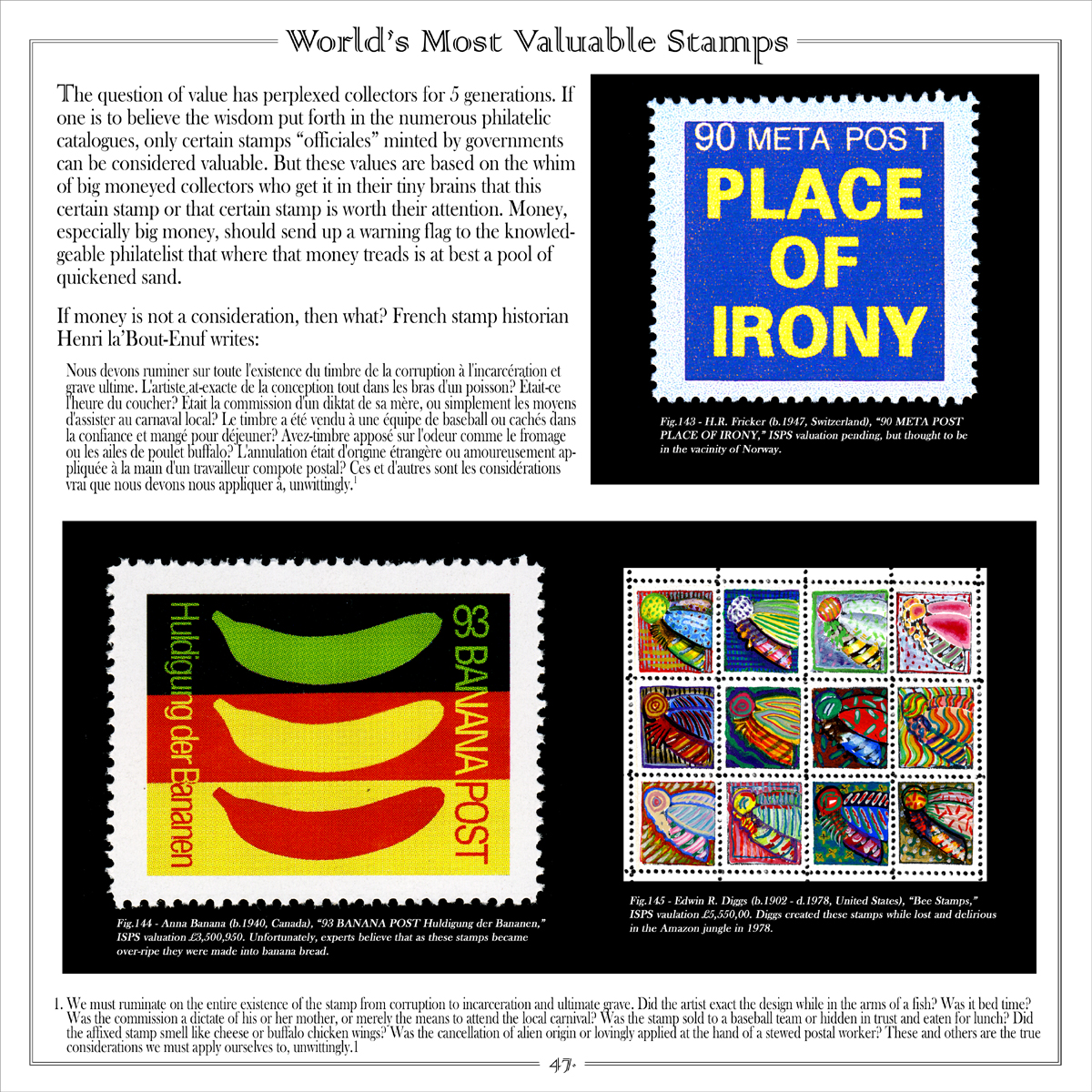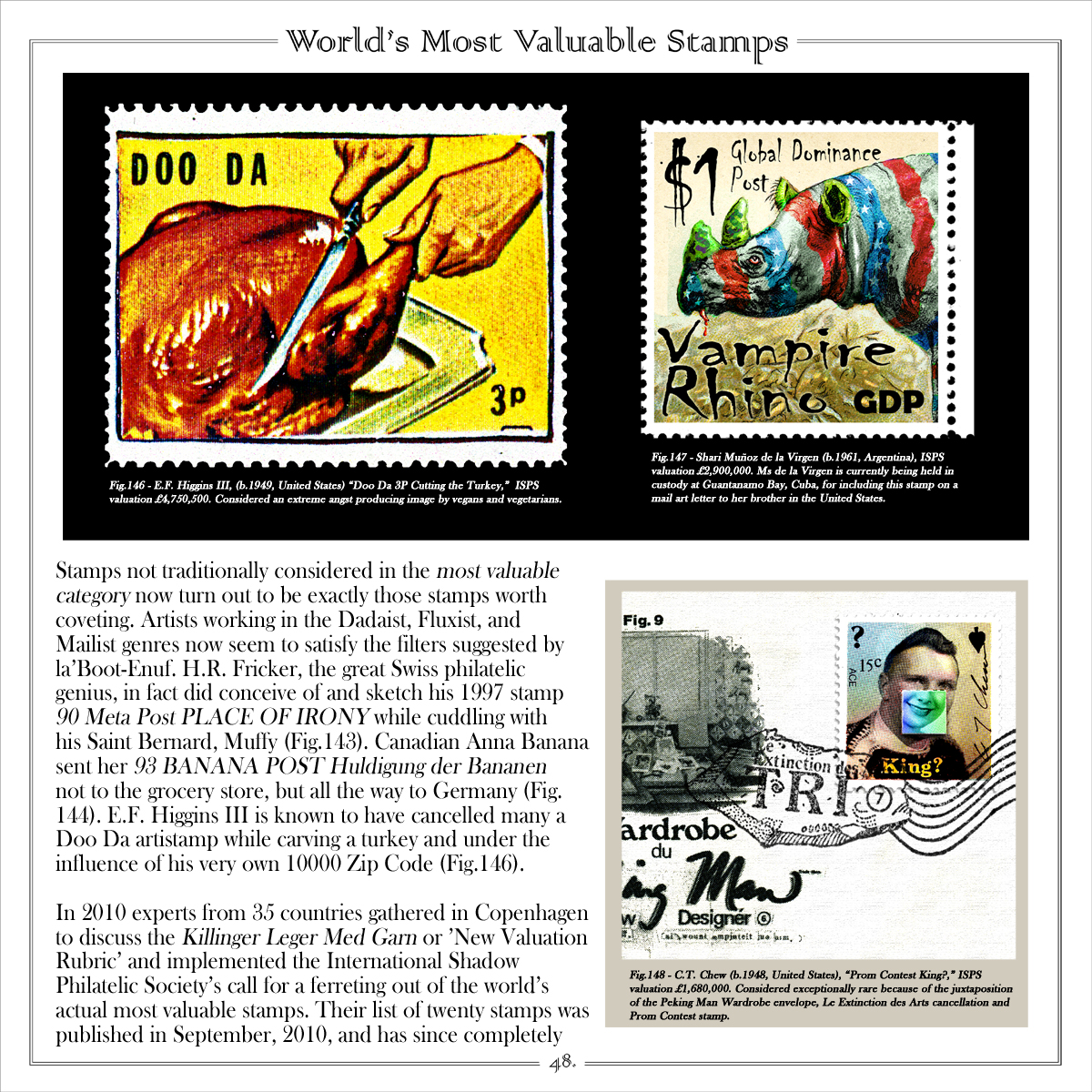 The above is what I sent out, below is what people received. The Post Office is investigating.