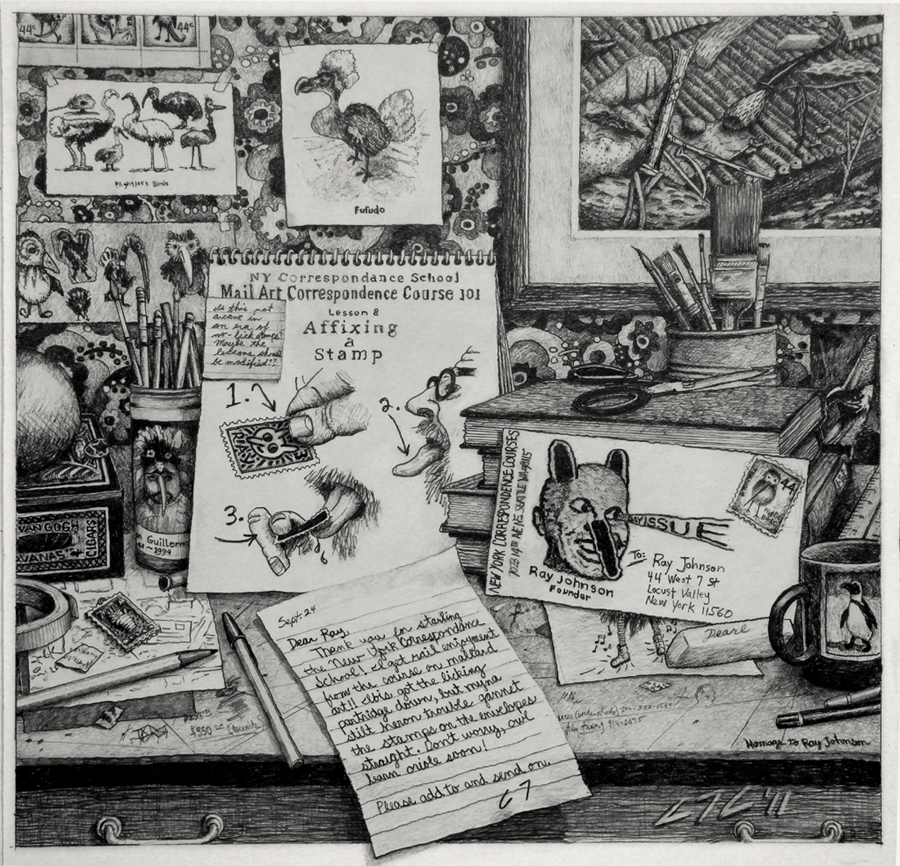 Homage to Ray Johnson
Pencil on Paper
25"H x 25.25"W, 2011
Message reads: "Dear Ray, Thank you for starling the New York Correspondance School! I get rail enjoyment
from the course on mallard! Ibis got the licking partridge down, but myna stilt heron trouble gannet the stamps
on the envelopes straight. Don't worry, owl learn oriole soon! Please add to and send on. CT"