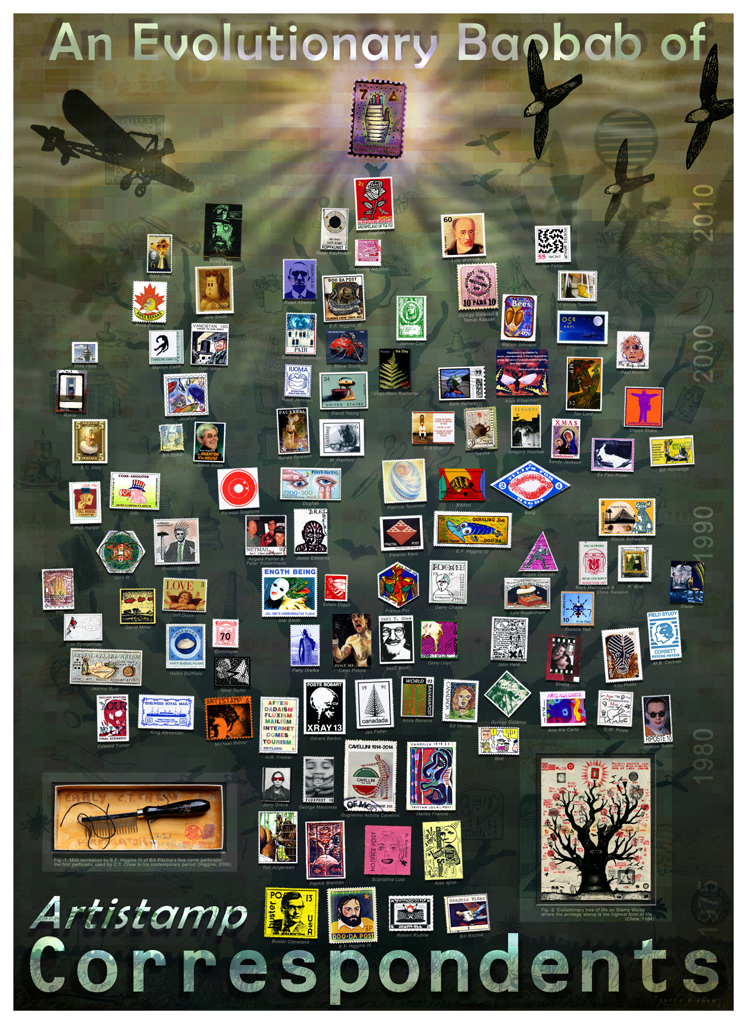 An Evolutionary Baobab of Artistamp Correspondents
Offset Poster, Ink on Paper,
250 printed, 37"H x 27"W, 2011
I began making stamps in ernest in about 1976. Almost immediately I met E.F. Higgins III (from NYC) when he came to Seattle to collect an art prize at Davidson Galleries' "Foot Print Show." Thus began what now is 37 years of correspondence between the two of us. Ed told me about other artists who made stamps or did mail art and gave me their addresses as well. Pretty soon I was corresponding and trading work with artists all over the world. I tried to choose a representative stamp from each of my correspondents. Those at the bottom were the first artists to communicate with me.