C.T. Chew: 2004 Year of the Lock + selection of individual stamps
Stamps, Ink on Paper, Edition 30, 11"H x 8.5"W, 2004.
Nice stamps with special silver and gold ink. These stamps became the mid point for
several other works: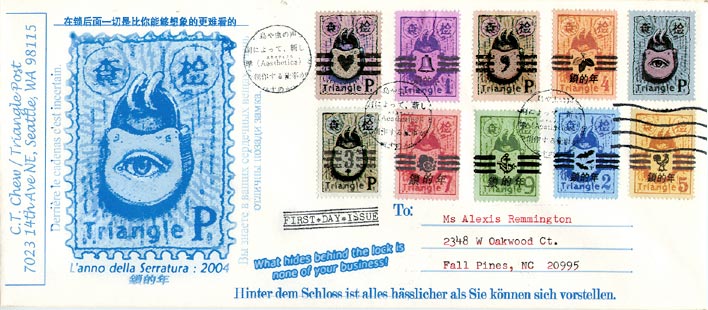 Behind the lock it is always worse than you think.
And lead further to this print (which you can click on for a bigger image):